Well, hello there. I hope you didn't miss me too much cause I'm baaaaaaaack! It's time for another round and yes, I'm talking about a #SIPnopsis hehehehe. Buuuuuut I also mean #booksandbooze #books #booze. All that ish.
I disappeared for a little bit there for the holidays and then I was sick and while I was sick, I got addicted to YOU. And I put that in all caps, not because I want to emphasize that I'm obsessed with you (creepy), but because I'm referring to the show on Netflix . . . YOU.
Guys. I literally can't even.
I normally read a book before I watch an onscreen adaptation of it, but when you have a fever, feel miserable, and can't get off the couch, watcha gonna do? So I binged. Both seasons. In two days.
Anyhoo! Enough about me being sick and watching that sick bastard Joe, let's chat about one of my book besties, Maren Lee, and her book Detour!
Y'all. I love Maren. Truly and forever. I 'met' Maren probably about three years ago. And I put met in quotations because I haven't actually met her in person, but we've been in each other's lives for at least three years thanks to this amazing place called #bookstagram
I had read every single one of Maren's books until this little bitch named Depression decided to run my life for a little bit there. I wasn't doing much of anything, let alone reading, so I missed a book.
A little bit before Christmas, I realized there was a Bounty County book I totally overlooked. I was in shock. I couldn't believe it and I had to read the blurb a few times before I could 100% convince myself that I actually had not read it. So, what did I do?
I purchased it of course!
So, let's get into this book, shall we?
Detour is the 5th book in Maren's Bounty County series. The series follows the lives of the sheriff's deputies of Bounty County and the women who fall in love with them. These books have a little bit of everything. There's of course romance, but there's also comedy, crime, and cocktails! Uuuuuuuuuuuhhhhh . . . if you know me, you know those are like my three favorite things, so win win win. And there's also sex.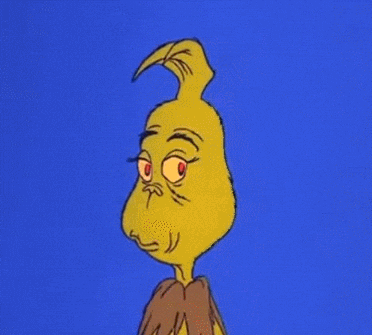 I mean, you seriously can't go wrong with picking up one of these books, y'all.
So, Detour specifically? Detour was a five star read for me! It encompassed all of the above mentioned things. This story followed Richard "Smitty" Smith, Jr. and Anne Taylor. We'd been intro'd to these characters in previous books and I could not wait to see their love story unfold.
Basically, Anne has a secret from her past that's haunting her and is kinda keeping her from moving forward with Smitty, or as she likes to call him, Rich. Buuuuuuut, Rich is a super hot cop/football coach, who is super into Anne and is super sweet and kinda dominant, but in the kinky kinda way, not domineering at all. So, how could Anne possibly say no?
Welp, she tries, she fails, and she starts falling for perfection in a man. Will her past come back and destroy what she's building??
You'll have to grab your own copy and find out! Y'all know my #SIPnopses are short and sweet and provide no spoilers.
That being said, on to the drink pairing!
I don't know why exactly I chose it. I just know as soon as I finished reading Detour, it was the drink that had to be had. MARGARITA for the win! I couldn't tell you if it was the sassiness (and I mean sassy in the most complimentary of ways) of the ladies in the story, the green on the cover, or just the fact that I hadn't had a marg in the longest when I finished reading Detour. Either way, it's the way to go! So, go to your closest bar, order a marg, crack open your book or kindle, and get ready to submerge yourself into Bounty County!
Got a bar at home?
courtesy NY Times
Ingredients:
2 oz of tequila
juice of a whole lime
1/2 oz triple sec
salt for rim
To Make:
pour all ingredients into a shaker over ice
shake
pour contents (with ice) into glass
Join me again soon for another #ThirstyThursday #SIPnopsis!! Until then follow Maren Lee on Instagram Facebook and Twitter!
"I wonder if there is a margarita out there somewhere thinking about me too"
Love all things cocktails and crime? Follow me on all the social media!
Instagram | Twitter | Facebook