Happy #ThirstyThursday y'all! I'm back at it with another #booksandbooze #SIPnopsis for your eyes to look over and then, hopefully, your taste buds to get a little dranky drank.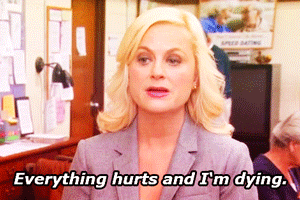 I've been MIA for the most part from all the social meeds for the past couple of days because I've been sick. That Amy Poehler to the left there? That was me all of Tuesday and Wednesday.
It was baaaaaaaadddddd.
However, it did offer me one thing. It offered me time to finish up my good friend's book. That friend is Ace Gray, my lovely, amazing boo bear and that book is All The Letters I'll Never Send You.
Ace, like me, hasn't published in awhile. Life shit happens people! I'll be sure to do a post on this topic soon and when I do, I'll link it here. Don't click on here yet, there's no link.
Anyhoo . . . it's been awhile, so everyone has been patiently (I tried to strike through patiently here, but somehow wix can't do it. You can put a GIF in a blog post now, but no strike through? Either that or I'm missing something . . . which, let's be honest, could be very true) waiting for her next release.
Was the wait worth it?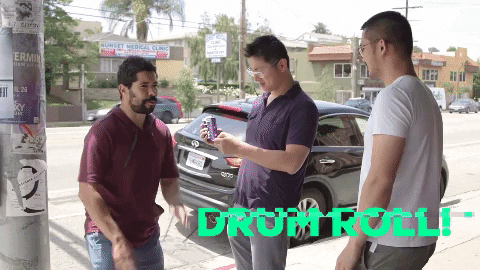 I'd say so!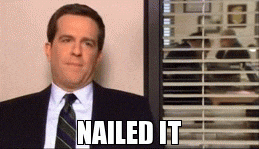 If you want all the angst, all the love, all the romance stuffs, then this book is perfs for you! The way this couple works in All The Letters I'll Never Send You is how it is in real life! The story was raw and real and I can't wait for book 2!
Yeah, yeah, you heard me right! There's a second book and it's called All The Letters I've Ever Read and you can pre-order it here.
(There's a link on that "here". That one, up there.)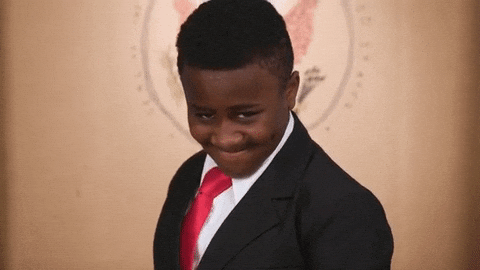 So, back to book 1.
Mina fell in love with James. There was a little, itty, bitty problem though. Mina was engaged to Tanner.
Mina and James worked together, along with her good friend Courtney. When Mina started to get all the feels for James, she did what she did best: she wrote all the feelings down into letters. The letters accumulated over time and she never sent them to James. She continued with her wedding planning with Tanner and then one day Tanner found the letters and well . . . you can guess what happened . . . or even better, buy the book and find out!!! #SIPnopsis
Y'all know my #SIPnopses be short and sweet and spoiler free!
So what drink did I choose to pair with this amazingness?
Let's get that drum roll again . . .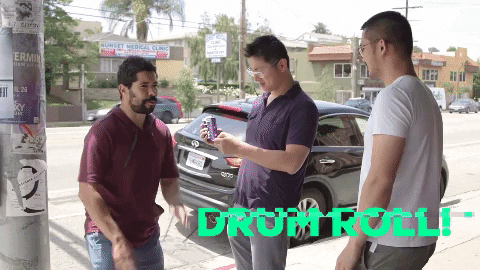 A BEER, OF COURSE!
So, I was so excited about this one for two reasons: there's beer in the book (Mina and James are beer lovers, work at breweries and restaurants that carry a great beer selection, and oh em gee, the beer!) AND Ace Gray schools me on beer errrday! (Well, not everyday because I don't drink beer as often as I used to, but ya get it).
Of course, there are recipes for beer and people are amazing at making wonderful beer, but people are not me. I bought a beer making kit for my dad once as a Christmas gift and we have yet to attempt to brew our own beer . . .
That being said, there's no recipe for y'all this week, but there is a task! You'll have to go out and find a beer to match!
So, out of all the gazillion beers there are to choose from, which one did I decide paired best with this book?
I decided on the Pineapple Habenero Hop Dang, brewed by Jekyll Brewing in Alpharetta, Georgia. All of their beers are inspired by Jekyll Island! You can learn more about Jekyll Brewing by clicking on the image above.
I recently was treated to beers and snacks at Jekyll Brewing's City Center location and was able to try a couple of their beers. The Pineapple Habenero was the first one tried and when I finished reading All The Letters, I knew it was the perfect fit. The beer was sweet, but not too sweet, and it had that bit of heat. There was a bite at the end that tickled your throat and I was like if this drink doesn't encompass Mina and James, I don't know what would.
Hopefully I get Ace's approval on this beer selection! And hopefully you go grab your favorite beer and a copy of her book!!! You gotta have it!
Join me again soon for another #ThirstyThursday #SIPnopsis!! Until then follow Ace Gray on Instagram Facebook and Twitter!
"spilling a beer is the adult equivalent to losing a balloon"
Love all things cocktails and crime? Follow me on all the social media!
Instagram | Twitter | Facebook